COVID-19 Resources for Businesses
CDC Resources for Businesses and Employers
CDC has provided guidance for businesses and employers. Including cleaning commendations, preparing small businesses for the effects of COVID-19 and factsheets for employees in several industries.
Nebraska Business Development Center Business Resiliency
NBDC seeks to provide you the information you need right now to support you and your business. These Business Resiliency Resources have been reviewed by our consultants to assure that these resources may be helpful to you during this difficult time.
Nebraska Department of Economic Development Resources
The Department of Economic Development is partnering with Governor Ricketts to inform and assist businesses during Nebraska's ongoing response to COVID-19. The resources provided an overview of these efforts from our agency, as well as the Departments of Labor, Insurance and Health and Human Services.
Nebraska Department of Labor Resources
The Department of Labor has provided a number of resources related to employees, unemployment and insurance.
OSHA Guidance
Measures for protecting workers from exposure to, and infection with COVID-19 depends on the type of work being performed and exposure risk, including potential for interaction with infectious people and contamination of the work environment.
Prepare My Business
Avoid becoming one of the 40-60% of businesses that never recover from a disaster by utilizing the resources and information available.
Business Toolkits
There is much that a business leader can do to prepare his or her organization for the most likely hazards. The Ready Business program helps business leaders make a preparedness plan to get ready for these hazards.
Specific Disaster Checklists
Focus on disasters that pose a realistic risk to your small business. Consult the following resources to lessen the financial impact of disasters and reopen your business quickly.
Business Continuity Plan and Emergency Preparation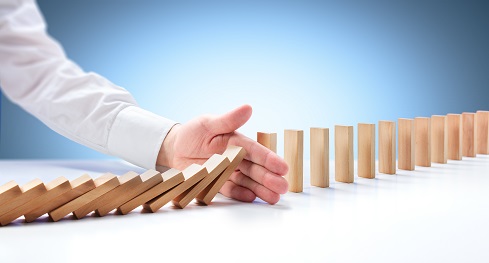 A business continuity plan is the outline of procedures to prevent damage, maintain productivity and recover in the event of a disaster.